In Moscow, an on-site try-out of projects for "Creative" track of "GenerationS", the largest accelerator in Russia and Eastern Europe under the auspices of "RVC", has taken place. Fifteen start-ups in the field of media presented projects to the track's partner, "STS Media" company. Four of them were selected for participation in the accelerator.
In 2017, "Creative" track assembled 829 applications in 11 areas — up by 20% than in 2016. Eighty-three teams proposed solutions for the modern media industry and television of the future, 15 of them were invited to "Bootcamp" after a distance examination, where they passed a two-day training and presented their project designs to the partner.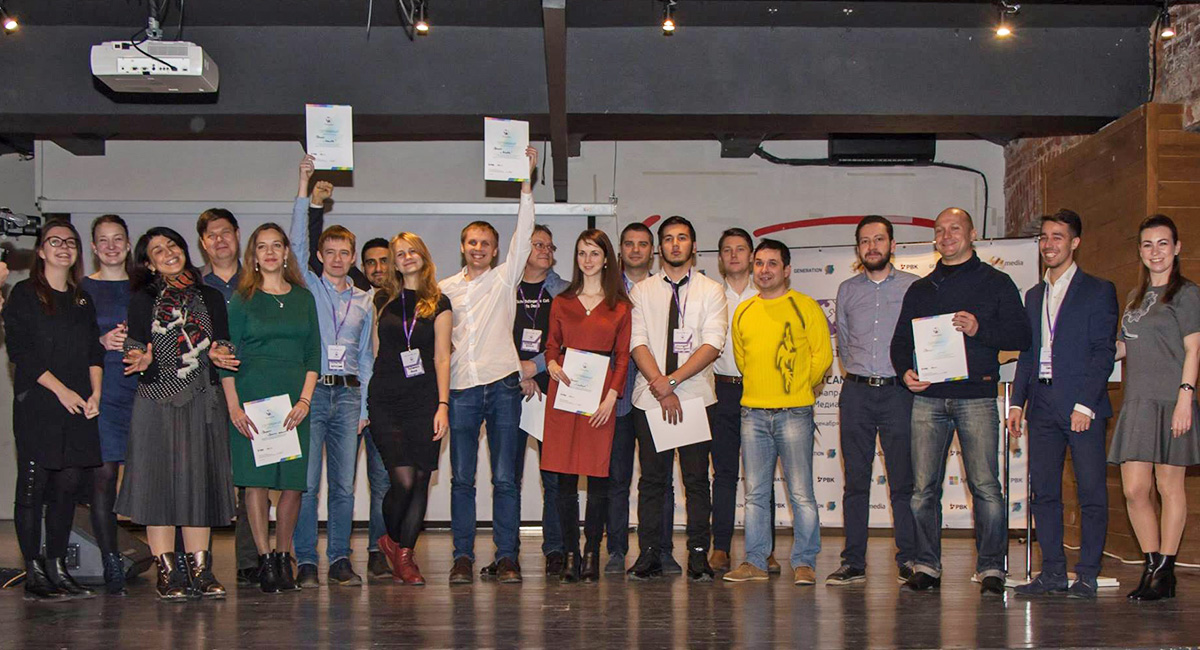 IN THE COURSE OF THE FULL-TIME PRESENTATION, THE BEST PROJECTS IN THE SPHERE OF MEDIA WERE:
Nimble — a system for real-time capturing and transferring human facial expressions to a 3D character. The technology is applicable for creation of animated cartoons, computer games, both in cinema sector and VR/AR;
ViewGA — professional hardware and software complex of augmented and virtual reality. The system allows to conduct artistic video shooting in a specially designed virtual environment and receive video material with built-in elements of computer graphics;
Aperso — intelligent algorithm for real-time pattern recognition (personalization), data analysis and decision support on the basis of neural networks;
MyCity — a network of mobile applications that are local business development sites in cities with a population of less than 300,000 people by means of communication tools between the residents and companies of a city, organisation of local business communities and providing legal support.
"Start-ups selected by now represent a wide range of technological, marketing and organizational solutions for the media. Thanks to the expertise of "STS Media", the participants of GenerationS will be able to finalize projects that will shortly become part of the future television", — Ekaterina Petrova, the head of the accelerator GenerationS, said.
Accelerator of "Creative" track in the field of media, fashion, education, design and entertainment will start work in January 2018. Within a few months, the teams will learn the basics of technological entrepreneurship and receive recommendations from mentors and industry experts on finalizing and commercialising the project. Upon completion of the acceleration in April 2018, GenerationS final will take place, where a prize fund of 15 million roubles will be divided between the best projects.